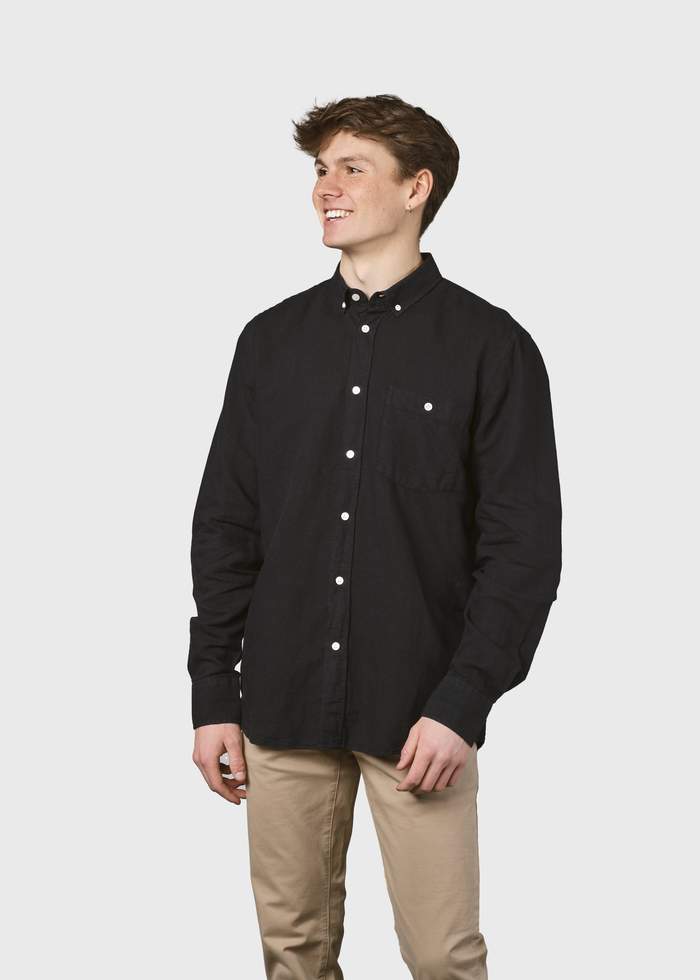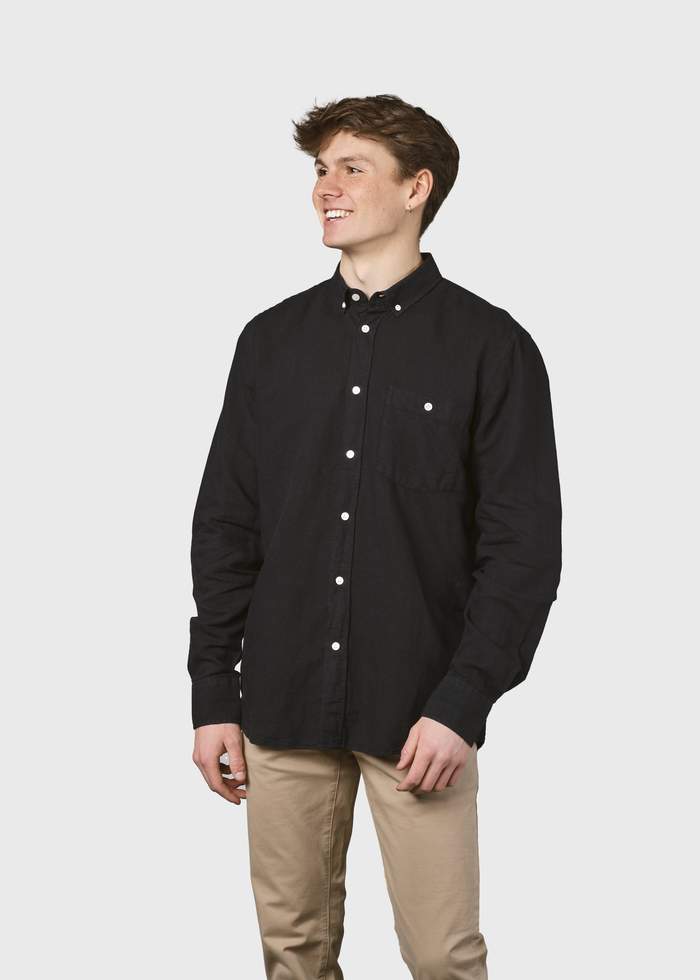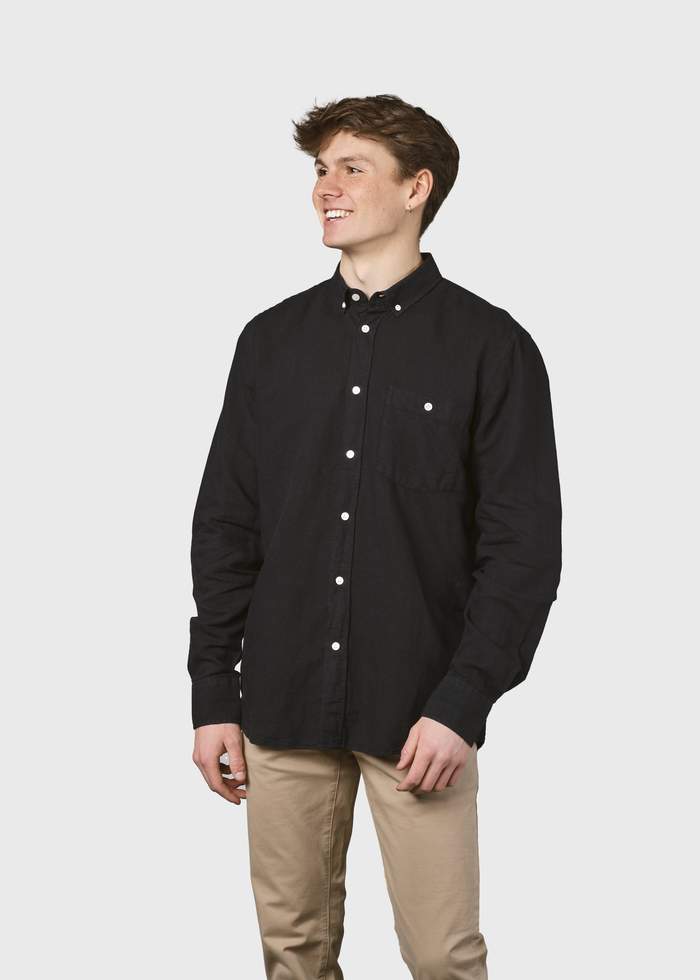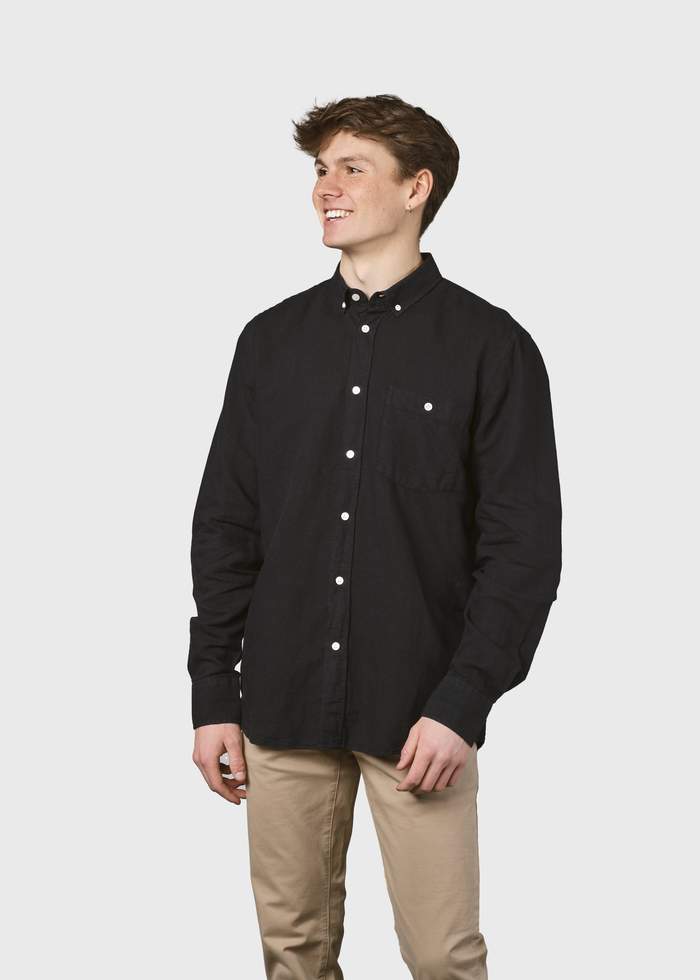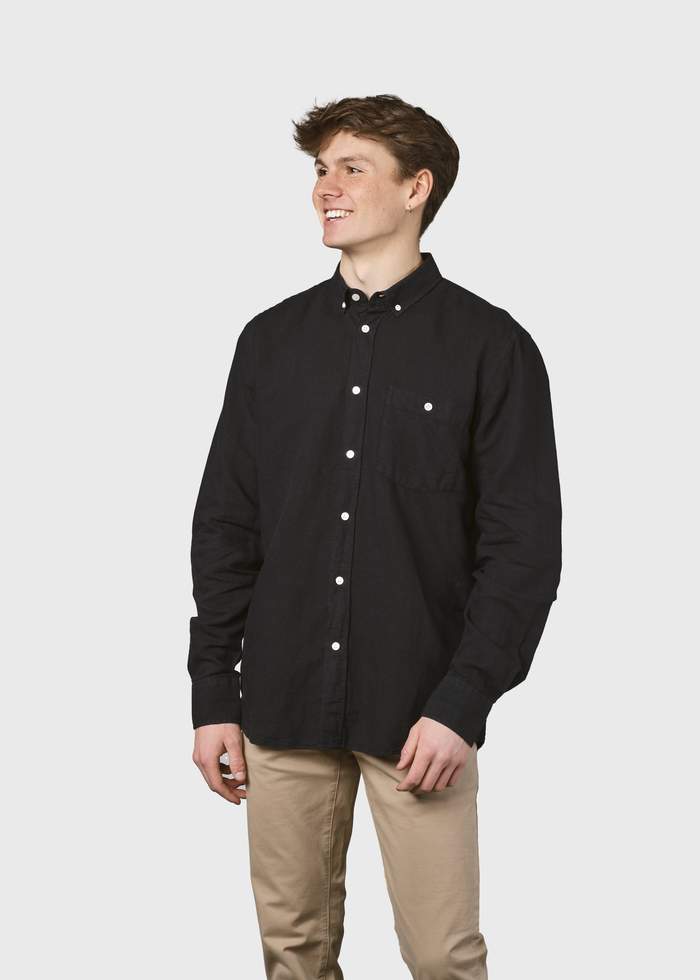 Klitmøller Collective BENJAMIN linen shirt / men
Benjamin linen is a linen blend shirt with button-down collar, cuffs and chest pocket. 
We have spent countless hours perfecting our shirts, with a vision to achieve the perfect combination of fit and comfort - not too tight and not too loose. This shirt implies just that.
Benjamin linen exudes summer and days by the sea. The linen blend makes the shirt relaxed and maritime, which can be used in everyday life, finer gatherings and events.
Linen is very strong and absorbent and dries faster than cotton. Due to these properties, linen is comfortable to wear in hot weather and is appreciated for use in clothing. It also has other characteristic properties, especially the tendency to curl a little, making it a very charming fabric for lighter clothes such as t-shirts, tops and shirts.
55% linen / 45% cotton.
Machine wash at 30 °.
Designed in Denmark - made in Portugal.